Who we are
Partnership
The project +RESILIENT puts together a 4-helix partnership of fourteen partners coming from eight MED countries to tackle the need for innovation conducive to increased socially-responsive competitiveness of SMEs & stimulate new jobs, especially for companies operating in the social economy.
PROJECT PARTNERS
Veneto Region, Italy – Lead partner
Veneto Region is a NUTS2 first-level constituent entity of the Italian Republic. As region with an ordinary statute, it exercises concurrent legislation together with the State on a number of subjects, among others: international and EU relations; foreign trade; education, scientific and technological research as well as support to innovation in productive sectors; health and food; large-scale transport and navigation networks; energy production, transportation and distribution; complementary social welfare; public accounts harmonisation, coordination of the public finances and taxation system; development of cultural and environmental resources.
Aix-Marseille University, France

Is a public research university located in the region of Provence, southern France. With its 78 000 students, 120 recognized research units and 18 components, Aix-Marseille is a center of international excellence in social and natural sciences and is among the top French universities in the Shanghai ranking. Today AMU is creating a European University "CIVIS, a European Civic University" which focuses on the Mediterranean and African region.
Foundation for Partnership and Civil Society Development, Croatia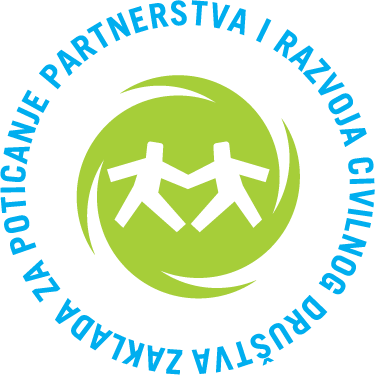 A non-profit organisation which encourages international cooperation and develops the awareness of philantropic and democratic values, all with the scope of local community development and grassroot social innovation.
Region of Istria, Croatia

A unit of regional self-government responsible for the Istrian region's economic development and its inhabitants quality of life's improvement by improving education, health, urban development, transport, infrastructure, industrial and touristic sectors.
RCDI – Development and Innovation Network, Portugal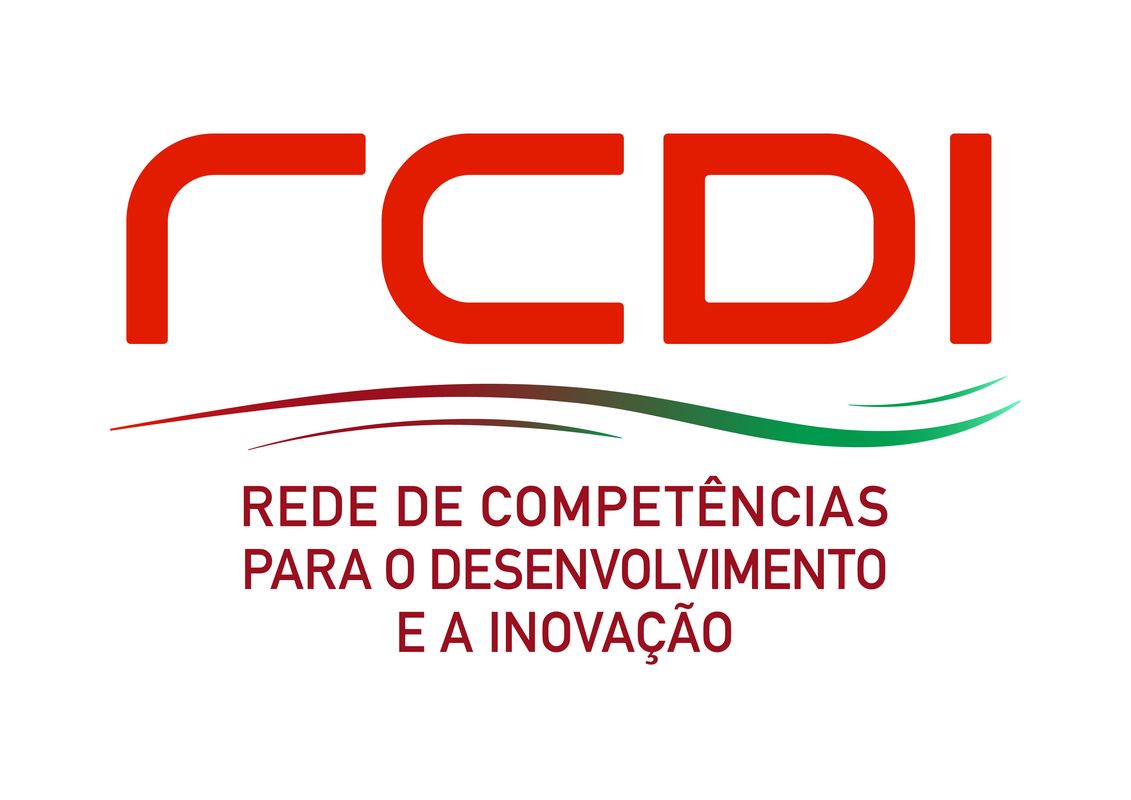 Is a non-profit association that gathers a network of experts converging on innovation, sustainable development and territorial cohesion. With a focus on territorial cooperation, the mission of RCDI is to promote initiatives and activities to support the development of local resources and the improvement of individual and collective capacities, encouraging the participation of citizens and institutions in transnational initiatives. Providing advice and technical support to public and private entities and to citizens, RCDI aims to contribute to the development of a creative, sustainable and inclusive society.
Region of East Macedonia and Thrace (REMTH) – Regional Development Fund, Greece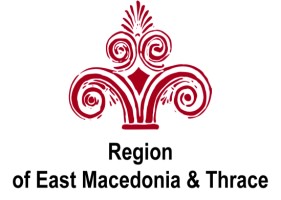 REMTH is a Legal Person Governed by Public Law, its task is to design and implement policies at the regional level, in accordance with the principles of sustainable development and social cohesion imposed by the State.
Treviso and Belluno Chamber of Commerce, Italy

The mission of the Chamber is to strenghten the entrpneureship and promote cooperation among businesses. The Chamber assists more than 94.000 SMEs belonging to several industrial sectors (tourism, furniture, high-tech, manufacturing, building, agro-food processing, etc). The Chamber has dedicated team to support the implementation of the mission with the support of EU Projects, focusing mainly on Data Economy, Industry 4.0, valorization of the tourism and the local traditions.
Technological Institute of Aragon ITAINNOVA, Spain

ITAINNOVA is a public research and technological organisation supported by the Government of Aragon. Established in 1984, its mission is to promote research and innovation to boost productivity and competitiveness. The Institute advocates for developing a market oriented research and innovation able to find proper solutions to improve the competitiveness of the companies, transferring knowledge and contributing to the growth and sustainable improvement of society.
Greek Free Open Source Software Society GFOSS, Greece

A non-profit organization founded in 2008, 35 Universities and Research Centers are shareholders of GFOSS. Their main goal is to promote Openness through the use and the development of Open Standards and Open Technologies in Education, Public Administration and Business in Greece.
Barcelona Activa SA SPM, Spain
It is the Local Economic Development Agency of the Barcelona City Council.
Its aim is to boost the economic policy and local development to promote an improvement in the quality of life of the citizens of Barcelona through the promotion of employment, entrepreneurship and business support, responding to the different needs of the citizens in their neighbourhoods. It does it from the perspective of the plural economy, that includes cooperative, social and solidary economies.
Barcelona Activa accompanies citizens throughout their job search process. It supports entrepreneurs so they can make their business ideas come true, whether it's as a group, a community or at an individual level. It helps companies and organizations grow, connecting them to the ecosystem and helping them consolidate using socially responsible models. Barcelona Activa provides technology training to job seekers, entrepreneurs and professionals.
Open University of Catalonia – UOC, Spain

Was created to encourage the creation of its own offer of distance-learning university education. Its chief aim is to promote the creation and recognition of the UOC, which gives preferential treatment to research into methodologies and techniques applied to distance-learning university education.
Foundation for Improvement of Employment Possibilities PRIZMA - an Institution, Slovenia

Stimulates creation of work places and decrease rates of unemployment, which contributes to essential improvement of socio-economic situation in the region. Foundation is one of the most vital actors in the region in increasing employment possibilities of redundant workers and unemployed by stimulating their reintegration into the labour market.
National Association of Italian Municipalities ANCI, Italy
ANCI is the National Association of Italian Municipalities. The fundamental aim of ANCI's activities is to represent and safeguard the municipalities' interests. Specifically, ANCI: participates, through its own representatives, in every institutional office where decisions concerning the interests of local authorities are taken; provides consultancy to municipalities, directly or through agreements or conventions; promotes studies and research on issues that affect municipalities and metropolitan cities, steering its own capacity to anticipate trends, changes and new critical situations in the public sector; facilitates initiatives to disseminate knowledge of institutions, to improve civic education and to encourage the participation of citizens in municipal life; encourages and co-ordinates the activities of ANCI members in the fields of international relations and co-operation.
Union of Chambers of Commerce and Industry of Albania, Albania

A local organization of businesses and companies with the intention to develop and further the interests of local companies and businesses in Albania. Many businesses are international operating companies with offices in Albania.
Regional coordinator for European Programmes and funds of the Region of Istria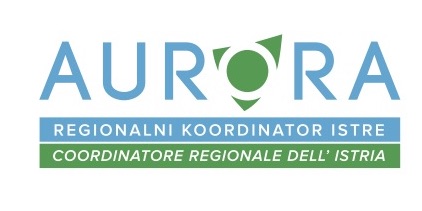 Public institution for the implementation of activities related to the coordination and promotion of regional development, preparation and implementation of projects co-financed by European programmes and funds and other sources of funding. The Regional Coordinator performs tasks of public interest and makes a major contribution in utilizing available financial resources from European funds for a rapid and efficient development of the Region of Istria.
ASSOCIATED PARTNERS:
Sociedad Aragonesa de Gestion Agroambiental SLU SARGA, Spain
ANPAL National Agency for Active Labour Policies, Italy
City of San Donà di Piave, Italy
Regional institute for Cooperative education and studies IRECOOP, Italy
Ministry of Economic Development and technology, Slovenia
ELISAN network, France
Centre Communal d'Action Sociale de la Ville de marseille CCAS, France
CCDR Alentejo – Commission for Regional development and Coordination of Alentejo, Portugal
Region SUD, France
Region of Aragorn, Spain
Region of Catalunia, Spain
Ministry of entrepreneurship of Albania, Albania